Improve KPIs, mitigate risk, and control emissions
SQUIDBOT.io is the tool that brings manufacturing domain specialists, our end users, with the right building blocks platform to make industrial intelligence, once again, right.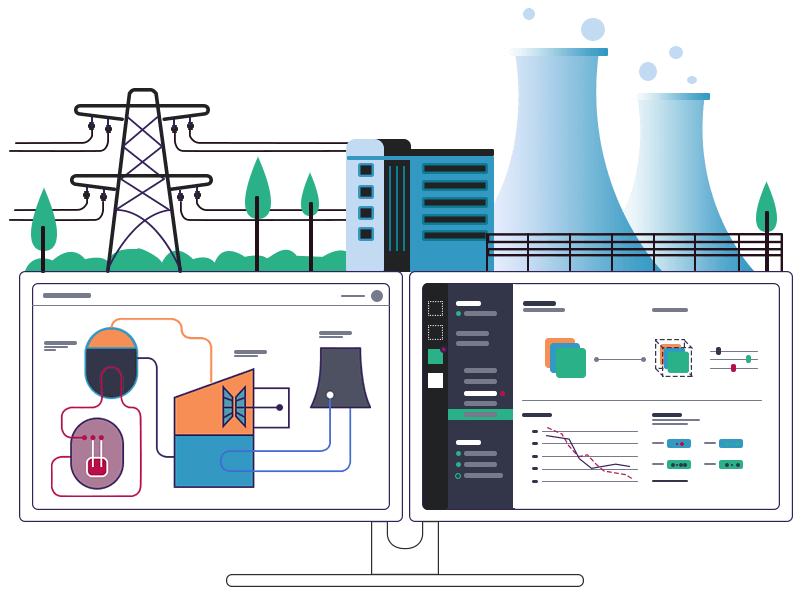 SQUIDBOT.io is where engineers tinker & discover solutions
A non-predictive approach that attempts to find asymetries in complex process data. To simplify, our algorithms minimize the probabilities of mediocre output scenarios. A strategy that aims at building robust, survival-based agents, is what we believe it can be achieved with SQUIDBOT.io when mitigating production down-time or failure risk.
To learn more about how our platform works, please read our blog.
A sample of plant-scale solutions
KPIs payoff
Product quality: Particle Size Distribution (PSD) in coal and cement grinding
Burning efficiency improvement: High-temperature Kilns in Mineral, Mettalurgy & Aluminium industry
Product output: Distillation columns, steel & mineral industry, energy & utilities
Widescale cooling, heating & energy management
Mitigating risk
Survival-Based Agents: Risk is mitigated by definition during KPIs or emission improvement thanks to the our agent algorithm structure that is based on survival-functions that account for bad events probability
Long-term robustness against MTBF
Long-term advantage: Less probability for bad process states
Emissions control
Largescale minimization: NOx and SOx emission in power plants and steel industry, HFCs in Alumina production...
Energy use & WHR: Our agents can be trained to propose advanced strategies in energy minimization and WHR management systems.
Get more solutions out of our platform
Build anything with SQUIDBOT.io — customized solutions for any heavy industry business or large-scale energy management field can be brainstormed within hours between engineering teams, operators & maintenance personnel. SQUIDBOT.io is made for the intuitive decision-making of manufacturers, that is developped through years on the factory floor.
Learn more the process of building decision-making industrial agents.
Request your trial
If you think you may have an inquiry about a customized solution for your industrial process, you can request a trial by getting in touch with our team.
Contact us